Best CLAT Coaching in Delhi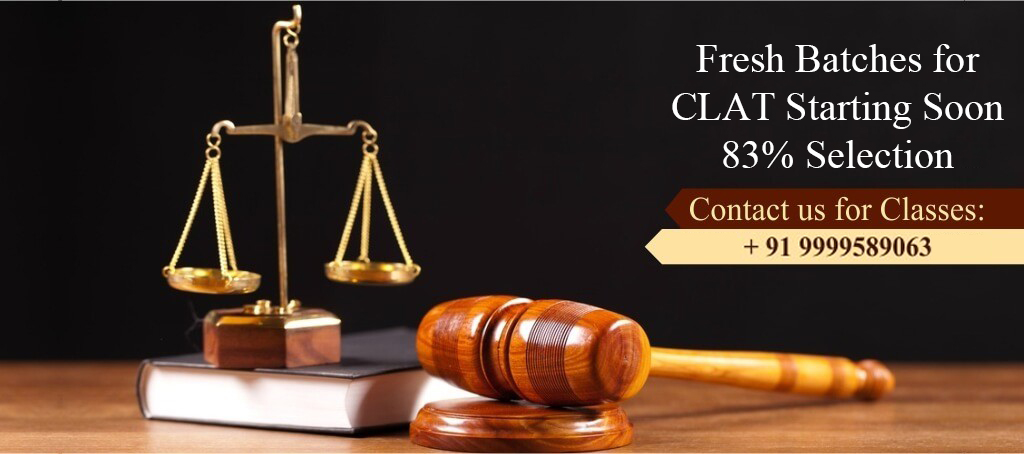 If you aspire to become a lawyer in India, the stepping stone is to clear the Law entrance exam and get into a good law college. The law entrance in India is commonly referred as CLAT [Common Law Admission Test]. Presently there are 19 National Law Universities in India and 43 other private law institutes that offer law specific courses likeBA LLB, B.Com LLB, BBA LLB, B.Sc LLB and LLM.
Some prestigious colleges in these include- National Law School of India University, Bangalore, National Law University, New Delhi, Rajiv Gandhi School of Intellectual Property Law, Indian Institute of Technology, Kharagpur, NALSAR University of Law, Hyderabad, National Law University, Jodhpur, WB National University of Juridical Sciences, Kolkata, Symbiosis Law School, Pune, Army Institute of Law, Mohali, Faculty of Law, University of Delhi, Delhi.
Clearing CLAT will open the gates for admission in the 19 National Law Universities in India for five-year integrated and postgraduate law programmes (including BA LLB, B.Com LLB, BBA LLB, B.Sc LLB and LLM).
* FOR FRESH BATCHES OF CLAT COACHING IN DELHI CALL +91 9999589062, +91 9999589063 *
Best CLAT Coaching Centre in Delhi
To help you achieve your dream of becoming a top lawyer, Gravity coaching provides the best CLAT coaching in Delhi. The specially designed coaching curriculum at Gravity Coaching Institute provides an ideal platform for the aspiring students to enhance their skill set and crack the CLAT entrance exam.
If you are looking for the Law entrance exam coaching in Delhi, visit Gravity coaching institute today. Our  branches are located hardly 50 metres from Saket metro station and Dwarka mor metro station.
Gravity's CLAT Exam Coaching Centre in Delhi consists of Delhi's best law coaching faculties and staff.
Rated 4.9/5 by 1935 candidates for best CLAT coaching in Delhi.
Gravity Institute provides the students a very structured CLAT coaching in Delhi comprising of the right mix of the english, elementary maths, logical reasoning, legal aptitude and current affairs. Our CLAT Entrance Exam Coaching  curriculum is formulated every year keeping in mind the new trends and techniques so that the chances of students clearing the exam are higher.
* FOR FRESH BATCHES OF CLAT COACHING IN DELHI CALL +91 9999589062, +91 9999589063 *
CLAT Coaching FAQ's
1. What is CLAT?
CLAT full form 'Common Law Admission Test'. It is a common law entrance exam similar to JEE and CAT for admission in National Law Colleges and some premier private law institutes.
2. Is CLAT Examination in Hindi?
No CLAT entrance examination is not Hindi based. It will he held in English language in 2018.
3. What kind of CLAT coaching in Delhi you provide?
Gravity provides complete CLAT coaching in Delhi. We help candidates by providing them mock tests which are based on the existing CLAT entrance exam pattern. Candidates get a real in hand experience and feel of the actual CLAT exam at Gravity coaching so that their chances of clearing the exam is higher.
4. What is the marking pattern of CLAT?
In CLAT 2018 there is a negative marking policy where 0.25 marks will be deducted if your answer is wrong.
5. Are there any seats reserved for female candidates in CLAT Entrance Exam.
Yes, some colleges have seats for female candidates in the CLAT. For more information you can check the particular law college brochure or website.
CLAT Coaching Fee Structure
| Course Duration | Fee |
| --- | --- |
| 1 Year Program | INR 60,000/- |
| 2 Year Program | INR 70,000/- |
* FOR FRESH BATCHES OF CLAT COACHING IN DELHI CALL +91 9999589062, +91 9999589063 *
CLAT Entrance Exam Batches
| Date of New Batches Starts | Batch Timings | Days |
| --- | --- | --- |
| 21 May 2018 | 4:00pm To 6:00pm | Monday to Friday |
| 01 June 2018 | 4:00pm To 6:00pm | Monday to Friday |
| 15 June 2018 | 4:00pm To 6:00pm | Monday to Friday |
| 30 June 2018 | 4:00pm To 6:00pm | Monday to Friday |
| 05 July 2018 | 4:00pm To 6:00pm | Monday to Friday |
| 20 July 2018 | 4:00pm To 6:00pm | Monday to Friday |
PG Facility Available
PG Facility is provided to the outstation students at a very nominal charges
INR 7000 Per Month, Inculede - Light, Accomdation, Food, R.O. Water, Bad, Almira and A/C
Some Useful CLAT Links
See – List of National Law Universities For CLAT Admission
See – CLAT Age Limit Criteria