Best SSC Coaching in Delhi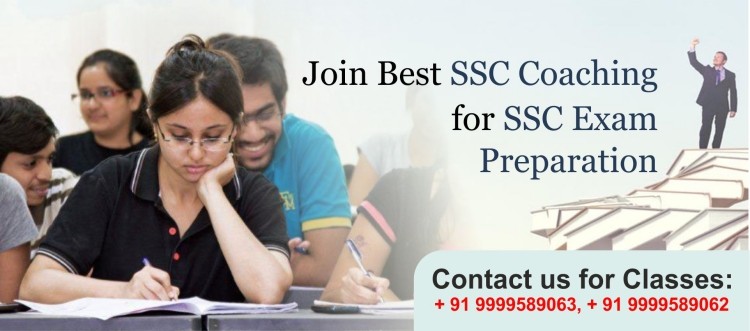 Preparing for a government examination and looking for assistance? Gravity Institute can help you with their best faculty for the students. The institute is providing excellent education and infrastructure for all the students who are looking for classes in different streams. For SSC competitive examination, Gravity Institute has faculty for every kind of classes.
The institute is having its existence in Delhi and most of the students are coming to Delhi because of education purpose. Students basically from nearby cities usually commute or those who are looking for quality education are coming to this city. Gravity Institute is offering best in class education for all students. Even many average students also get quality education there along with certain other features through which they can also crack SSC competition exam successfully. The batches of every student are provided as per what they are looking for. This makes it as a prominent institute because there are many students to which they are offering quality education.
Through this way students who are residing in Ghaziabad, Gurgaon, Noida or Faridabad can get classes of their own type easily. Since many students do prepare for different other classes or may be studying for their graduation. With this way, they can select the classes either in the morning, in the afternoon or in evening.
Gravity Institute is also having its own website where they are providing all the information. Through website, students can get the information properly. With the help of website, students can also get information related to latest examination, new batches and many more information. Through contact numbers, students can contact the centre to get any information they are looking for. Thus, Gravity Institute is helping students in getting education in a right manner.
How Gravity Institute can help you?
Most of the students who are looking for study materials; Gravity Institute is offering the study material of SSC to support their education. Since quality education is dependent on study materials, the institute is offering its study material for the entire competitive exam. They also offer newsletters, sample papers, previous year's papers and many more materials which are boon to a student.
Why choose Gravity Institute?
Our team is good in innovative short tricks which help the candidates get selected with SSC preparation within short span of time.
At Gravity, you can find a team of experienced and trained teachers.
Impeccable and Exhaustive study material
Gravity Institute is having the phenomenal record of giving success to students in different subjects. It is the institute which is keeping a faith on students and their efforts and are mixing it with their faculty's experience. The faculty is also having good experience and they are professional in offering education. Through latest infrastructure, it is easier to explain anything to any student. They are giving their time for the betterment of their students and it is visible in results. This is why; the institute is the trusted institute in Delhi for taking admission for all the competitive examination.
SSC CGL Exam Pattern for Tier I & Tier II
The SSC CGL Exam consists of the following features:
The exam is of Objective type i.e., it contains Multiple Choice Questions.
The Exam consists of 4 sections i.e., General Intelligence, General Awareness, Quantitative Ability, English, etc.
Duration of the exam is 2 Hours.
The exam is conducted for a total of 200 marks.
The exam consists of 200 Questions.
There is a negative marking of 0.5 for each wrong answer.
SSC CGL Tier 1 New Exam Pattern 2018
S.No
Test Type
Subject
Questions
Marks
Duration
1.
Computer Based
General Intelligence & Reasoning
50
50
75 Minutes
2.
General Awareness
50
50
3.
Quantitative Aptitude
50
50
4.
English
50
50
Total
200
200
SSC CGL Tier 2 New Exam Pattern 2018
Exam
Part
Subject
Questions
Marks
Duration
Negative Marking
Written Test
I
Quantitative Ability
100
200
2 Hours
0.50
II
English
200
200
2 Hours
0.25
SSC CGL Tier I Syllabus 2018
The SSC CGL Syllabus is given for each subject. The SSC Combined Graduate Level Syllabus is as follows:
SSC CGL Syllabus for General Intelligence & Reasoning
Analogies.
Similarities and Differences.
Space Visualization.
Spatial Orientation.
Problem Solving.
Analysis.
Judgement.
Decision Making.
Visual Memory.
Discrimination.
Observation.
Relationship Concepts.
Arithmetical Reasoning.
Figural Classification.
Arithmetic Number Series.
Non-Verbal Series.
Coding and Decoding.
Statement Conclusion etc.
SSC CGL 2018 Syllabus for General Awareness
Current events – International, National, and Local.
Sports.
Science and Technology.
Personalities in News.
History – India.
Indian Polity.
Indian Economy.
Indian Constitution.
Geography – India etc.
SSC CGL 2018 Syllabus for Quantitative Aptitude
Number Systems.
Ratio and Proportion.
Decimals & Fractions.
Whole Numbers.
Surds.
Interest.
Fundamental Arithmetical Operations.
Percentage.
Mixtures & Allegations.
Algebra.
Trigonometry.
Average.
Profit & Loss.
Time and Distance.
Ratio and Time.
Discount.
Time & Work.
Mensuration etc.
SSC CGL 2018 Syllabus for English
Verb.
Direct/Indirect Speech.
Error Correction.
Subject-Verb Agreement.
Transformation of Sentences.
Tenses.
Articles.
Adverb.
Active & Passive Voice.
Fill in the Blanks.
Vocabulary.
Sentence Rearrangement.
Grammar.
Idioms & Phrases.
Comprehension.
Synonyms.
Unseen Passages.
Antonyms etc.
Check SSC CGL 2018 exam dates below for Tier 2 & Tier 3 exam schedule.

| | | |
| --- | --- | --- |
| S. No | SSC CGL Exam | Exam Dates |
| 1 | Tier 1 Exam Dates | 25.July.2018 To 20.Aug.2018 |
| 2 | Tier 2 Exam Dates | 27.Nov.2018 To 30.Nov.2018 |
| 3 | Tier 3 Exam Dates | Date not declared yet |
SSC has increased the age limit for SSC CGL recruitment from 27 years to 30 years.
Group
Posts
Department
Age Limit
A
Assistant Audit Officer/ Assistant Accounts officer
Indian Audit &
Accounts & CAG
30 years
B
Assistant
Section Officer
CSS/MEA/Railway/IB / AFHQ/ other Ministries

20-30 years
ITI/ Excise/Preventive Officer/Examiner

/Asst. Enforcement Officer/

Inspector of Posts

CBDT/ CBEC/Revenue Dept./ Dept. of Posts

30 years

Assistant
EnforcementOfficer
Directorate of Enforcement,

Department of Revenue

Up to 30 years
Inspector
Narcotics
18-27 Years
Assistant/Superintendent
Other Ministries
30 years
Sub Inspector
NIA
30 years
Divisional Accountant
CAG
30 years
Assistant
Other Ministries
18-27 years
C
Junior Statistical Officer
M/o of Statistics & Prog. Implementation
32 years
D
Tax Assistant
CBEC
20-27 years
Tax Assistant
CBDT
18-27 years
Auditor
CAG/CGDA/Other departments
18-27 years
Sub Inspector
Narcotics
18-27 years