How Can An Average Student Crack CDS Exam In First Attempt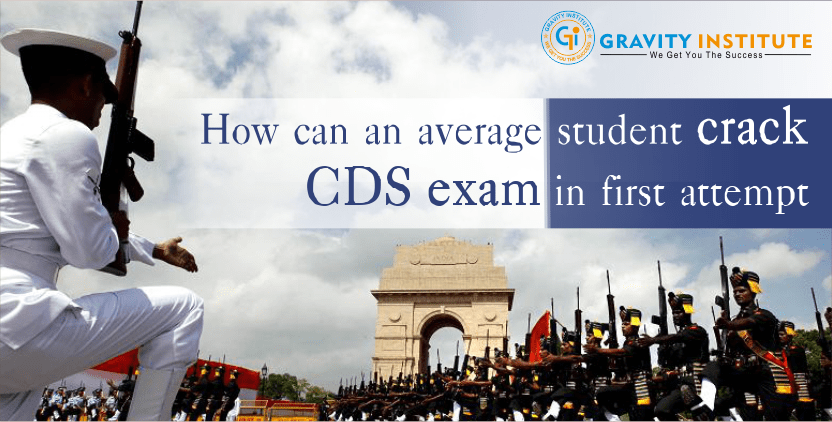 Serving the nation is a pride and everyone is honoured if he is known for this. Only few who qualify the examinations can serve the nation and earn respect. There is one examination of Combined Defence Services which held every year to offer recruitment to deserving personnel in the Indian Army. Institutes are available which are providing better training and preparation for this exam. Among many institutes which are available in Delhi, few are having good reputation in the market in terms of providing success to students. Only they are offering Best CDS Coaching in Delhi.
There is a zeal and passion required to serve the nation. It is one thing which comes first before applying for the positions depending upon the qualification of the people. The same goes while preparing for the examintaion too. It is very important for the students to know the basics of how to start and what subjects they need to study to take it forward. Here are few tips that can help an average student to crack the enterance examination:
Solved Question paper: It is important for the average students to get some reference books that are easily available in the market. These books must have solved questions. It helps students as they offer examples and methods of solving a question which gives the best way to grasp subjects.
Strategy and skill: The students need to understand that which subjects they are familiar with and which are tough for them. It is better to know it and plan your studies accordingly. It gives a clear picture as which subject they need to prepare a lot and how much time they need to spend.
Prepare notes: It is always believed that whatever you are reading, just write it down and you will automatically remember that. This is the same thing that you need to do here also. As CDS examination is not easy and for an average student, it requires a lot of practice, it would be good if you can note what you are reading or studying. This will empower your knowldge.
Plan your breaks: There should be a proper timetable while you are studying. Every hour is to be seperated within few schedules and after every schedule, there must be a break. This break should not be for a long time and it is for anything to recreate your mood for the next schedule.
Ask from experts: There are many people who are preparing for CDS. Most of them had given their examinations in past and also qualified the same. You can ask them their point of view on the preparation method that can actually help you a lot. Try to implement it in your own life so that you can achieve success.
These are the few basic ideas through which you can prepare for the CDS and through this, even an average student can crack that examination too. Only thing is proper determination and hard study is what required. Every student will get proper knowledge through their classes but they need to give their best from their own.

Tags: CDS, CDS Exam


Categorised in: CDS Exam, Coaching

March 14, 2017 4:41 am



Related Posts
1 Comment