Career Opportunities After You Qualify CDS Exam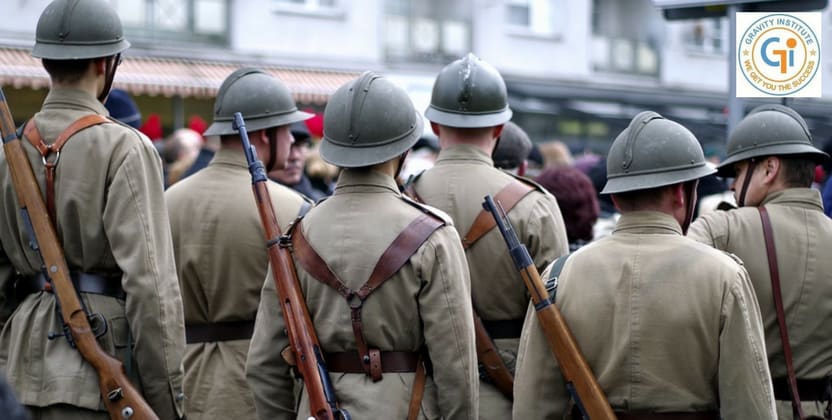 CDS is a combined Defence service examination conducted by UPSC Union Public Service Commission. Basically, it is conducted for the recruitment in following areas:
Indian Air Force Academy
Indian Military Academy
Indian Naval Academy
Officers Training Academy
It is a national level open examination conducted for those students who seek interest in making the career in Indian Army. This examination is conducted twice a year in the month of February and November. The service selection board conducts the interview of the qualified candidates for the further post.
Making a career in the Defence is the most prestigious and respectful thing in India. Students who aspire for challenging activities and adventure can easily make their career in Defence. There is a huge demand of career in Defence. It gives dignity and respect in the country.
Why choose a Defence career
Biggest opportunity-It is the biggest opportunity to serve your country. As a Defence officer, you get a good pay scale and have a respectable and secure job. It changes the overall personality and brings discipline and adventure in the life. After caring the CDS there are lots of career opportunities in the Defence sector.
Perks and benefits- It attracts lots of perk like dearness allowances, maintenance allowances, uniform allowances, transport allowances, children education allowances etc. Apart from this, you can get casual and annual leaves. You will have the prestigious life of the officer. You also get the benefits of retirement pension plan.
How to apply
You can apply by filling the online application form when it is released. The cost of application is around Rs 200 depends on the category. After filing the application form, in the second week you will get the admit card with date of exam. You have to carry the admit card on the date of exam.
Selection procedure
The selection process is divided into two parts. One part comprises of the written examination and second part consists of interview held by SSC.
Benefits of making career in CDS
You will get benefits of perks and allowances which is very high in case of the defence sector.
You will get the respect in the society at the highest level.
You will have great job opportunities even after the retirement.
Number of vacancies available

CDS is considered the toughest exam. It comes with limited opening yet more than 3 lakhs of people apply for the examination. The Indian Military Academy has more than 160 offers, Officers Training Academy has around 206 offers, Indian Naval Academy has around 50 offers and Indian Air Force Academy has around 38 offers. Due to limited seats, the competition is getting tough year after year.

Due to the awareness of the Defence career, Indian youth are getting serious for the career in the defence sector. A good preparation and self-confidence with determination will help you in succeeding the Defence career. The Defence sector is the best career opportunity for Indians. So, if you are really interested to crack CDS exam, then you must join best CDS coaching in Delhi.

Tags: CDS, CDS exam 2017


Categorised in: CDS Exam, Coaching

July 31, 2017 6:14 pm



Related Posts