Are Coaching Classes Important To Do Well In Exams?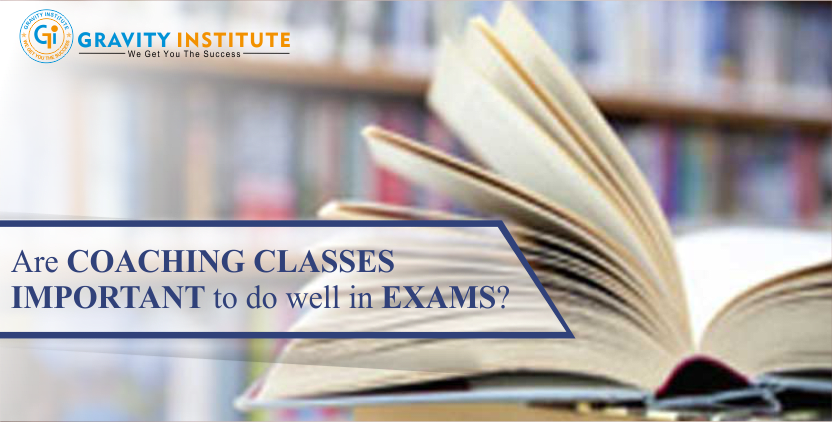 Coaching is a term used for private educational institutes which runs parallel to school. Whenever a candidate struggles to learn during a period, it is always important to consider tuition. In this era of cut throat competition where there is a tough competition for a better life, every student wants to excel in every subject. When their child fails to do so, it gives rise to stress. So, to tackle such problems parents are involving to give their child special coaching classes, where they get a friendly and competitive environment according to their needs. With the help of coaching, candidates can obtain the question paper's patterns. They may get more suggestions from the experienced teachers. Coaching is not very necessary for success in the competitive or common exam but it is certainly helpful, for it keeps the student regular, disciplined, motivated and aware. The coaching institutes offer great reading material and create your exam temperament via several mock tests.
Importance of coaching institutes:-
Coaching classes, now a days playing a vital role in shaping the career of the students
Students are getting all assistance under one roof from the experts and they do not have to run for extra classes, thus saving precious time and energy.
Student-teacher-parent relationship is becoming harmonious as they discuss every detail about the child progress.
In coaching classes there are few students and enough time for every expert to take care extra care of students.
Many types of test and extra classes are held in coaching which always keep the preparation of students on high level.
Coaching centres do not force students to learn under pressure. They provide a planned way to solve any numerical problems and many more shortcuts for quick learning.
Faculty acts with responsibility as they are provided with extra income for their extra teaching.
Things to consider while joining coaching classes:-
One should not choose coaching institute in haste. Students who studies with good tutor develop self-esteem and feel confident to achieve their goal.
Before joining any coaching, it is important to do a quality check on the centre to ensure that the faculty is reasonable, effective and attentive and the study materials provided by them is in tune with the exam.
Only quality check might not be sufficient, one should also check whether the coaching centre is helpful in sharpening the skills of the students and are also able to point out their weakness and correct measures to reduce them.
The environment of these coaching centres must be friendly and competitive, so that students find it easy to discuss their problems with teachers.
Hence, coaching classes have become an important of student's life, and it can be concluded that coaching classes are necessary to do well in exams. If you are preparing any competitive exams, then you should join best bank coaching in Delhi. We believe that coaching is very helpful for success in the examination.

Tags: Coaching


Categorised in: Coaching

March 10, 2017 4:39 am



Related Posts
Leave your thoughts