How to Start Preparation For NDA Exam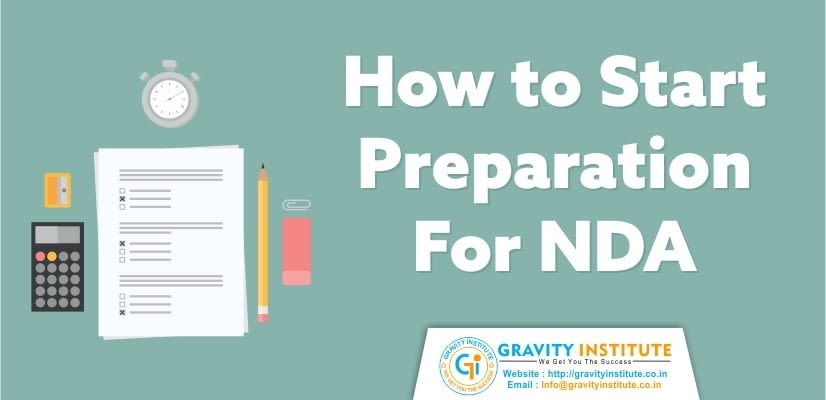 NDA Exam is the prominent examination among the students who want to join Indian Defence Forces. NDA exam is regulated by the UPSC (Union Public Service Commission). The best preparation is always the key to success. In this Article, we have mentioned the vital tips to prepare for NDA Exam.
Goal Orientation
The initial step to crack NDA Exam is to be goal oriented. After your exam of class X, u should start your preparation for NDA exam as it will give you an extra edge over other students.
Understand the syllabus and subjects
Understand the syllabus and subjects so that you can put more efforts. You should improve your command of these particular products like Mathematics, Physics, Chemistry, Numerical Definitions, Principles etc.
Back to your basics
Go back to your basics and gather information from the book of your previous classes. As it will help you to understand the topics in a far better way. If your basics will be clear then you can crack the exam more easily.
Improve your English and Mathematics
English is a very important language. It will even enhance your self-confidence. So start reading books and newspapers on a daily basis so that you can improve your vocabulary. Work hard in English Grammar and clear your basics.
Improve your General Knowledge and Science
Improve your General Knowledge and gather more information about current affairs, Indian History, and Geography. For Physics and Chemistry, focus on important but simple Numericals, Definitions, and Principles.
Previous Year Paper
Previous Year paper can give you a fair idea about the exam. Practice previous year question paper as much possible. It will help you in time management, see how many questions you are able to answer in a minimum amount of time.
Be Confident
It is important to be confident before the exam, If you are well prepared for the exam you will have more confidence. Your confidence will play a key role to crack Exam.
Last Minute Tips
The following last-minute tips will assist you a lot to crack Exam

Stress at the last time can put an adverse effect on your performance. So just be calm and relaxed

It is important to take care of yourself so that your brain to function at its best on test day. So take proper sleep and rest to perform at your best.

Get to the exam room with time to spare, get settled in and have time to relax before the test starts.

Time management and planning to solve the question paper is very important to succeed in any exam, so, don't waste your time on a question which is not known to you; switch to next question and attempt it at last.

Revision is necessary at the last minute. A wise student will have his own prepared notes on all subjects. Revise your notes before the examination. Go through the formulas and tricks again. Revise GK/current affairs notes to just brush up on your points.

Think Positive. Most importantly, stay focused and believe in yourself. Prepare strategically and put in a lot of hard work. You will perform well in the exam and the day will be yours.

Tags: NDA Entrance Exam, NDA Exam 2019, NDA Examination


Categorised in: NDA Exam

March 13, 2019 1:20 am



Related Posts