Important things to Joining Central Teacher Eligibility Test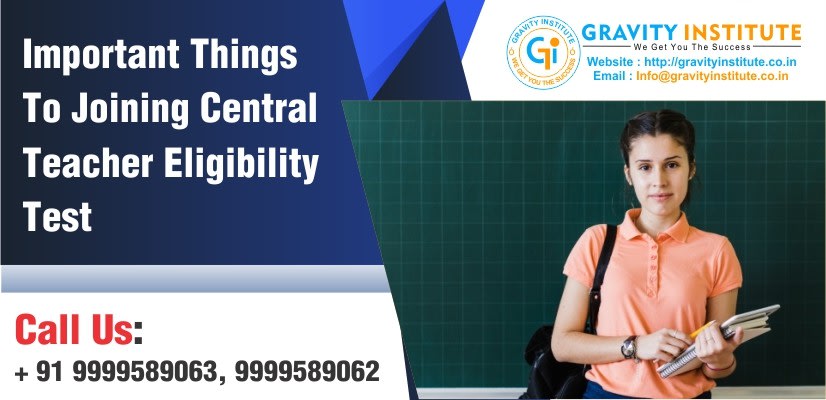 CTET is an important examination for those who aspire to become a teacher. This exam is conducted all over India to produce quality teachers. In 2016, over 5 lakh people wrote Central Teacher Eligibility Tests. Every year, there happens a surge in the number of applicants who writes this examination. The applicants are huge and the seats are limited. Thus, this exam requires an aggressive preparation with a lot of effort and hard work. So, we shortlist some important points for you all who wants to join CTET this year.
Study with a plan
Having a plan in a life is a must-task. Whether you buy a car, or go for a trip, or simply prepare to crack an exam, you need a plan for everything you do. Plan takes us in the direction of our dreams and if you don't know the path to your aspirations then you lead nowhere. So, it is very important for you to study with a plan on a paper.
Don't forget to focus on Child Development and Pedagogy section
CTET Aspirants believes that since the weightage of Child Development and Pedagogy is 30 marks, they don't need to work hard on this section. Well, if you too are a part of such thoughts then this is a mistake. CDP is the most difficult section of the exam and you should allocate major chunk of your study time in this section. The truth is if you ace Child Development and Pedagogy section, you will be able to perform the other Pedagogy of other subjects easily.
Previous years' question papers are unavoidable
Previous Years Papers is the key to crack such exams. With the previous years' papers, you would understand the mindset of makers of the test and what kind of questions come in the paper. This will build your foundation and help you in not even cracking the exam but scoring good marks.
Practice Practice Practice
Practice as much as you can. Perfect practice is possible only if you practice weekly mock tests. Mock tests will be able to analyse your weaknesses and it will be able to train your mind for  hours' long test.
Keep in mind important theories
There are certain keywords and important theories that you need to remember to perform examination. Make notes of those theories and study them again and again. Notes will make it easy for you to take notice of important theories in less time.
Keep track of time
Time is an essential part of any examination. Exam is a combination of both short and lengthy questions and you will have only 2-3 hours to perform such examinations. So, it is important for you to keep track of your time. The only method by which you can keep control of your time is to practice the lengthy questions as much as you can.
Keep yourself relax
Stay calm during examination and try not to stress your mind too much. With an immense stress in your mind, you will lose focus and eventually forget everything you have learned. So keep yourself relax and perform your exam with stress free mind and soul.
Categorised in: CTET Exam
October 29, 2018 6:07 pm
Related Posts