How To Join CLAT Coaching Classes After Completing Your School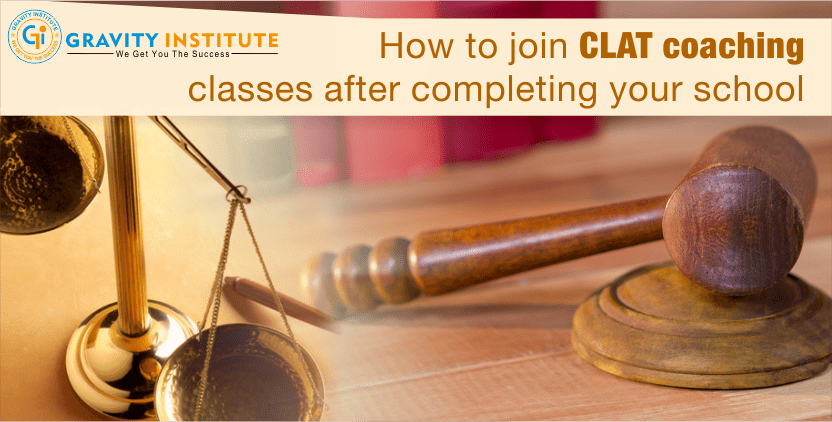 Any individual who is interested in law usually attend CLAT test to know their luck on this arena. CLAT (Common Law Admission Test) is the Common-Law Admission Test. This is a test which is common for about 17 universities in India. This test is being attended by students just after completing their 12th standard. These tests are attended for getting a seat in the under graduation in law or for the post-graduation. A person who needs to enter a law college must go through this test. CLAT is the national level law entrance exam which is conducted every year.
Test Pattern
This is a test which is conducted for two hours and we have mostly objective type questions. Elementary level math will help you a lot.
English
General Knowledge
Aptitude on legal laws
Awareness on legal rules
The logical reasoning
The scores help you get seat on many colleges across the nation. This examination is generally conducted on the 2nd Saturday in May month, and the university conducting the examination is RGNUL.
Candidates Eligible for the test
This test can be given only by NRI's and the candidates who hold Indian nationality.
How to Join CLAT coaching classes after completing your school
To clear the exam comfortably you must join a Coaching class because in this current scenario, competition is getting stronger day by day and students should strive hard to get their seats on good colleges. So, an institution which teaches CLAT is a must. The institute which you join should be a one that is reliable. Check whether they provide proper materials, classrooms but classes are not the only path to clear the test.You should have a good presence of mind and clarity on what you are learning. The advantage of attending the classes is the paucity. These institutes remove the in-built pressure away from the candidates. The concerns make the students to learn in the correct manner providing them with adequate tips. These classes help them get what they want.
Analyze and Practice
The basic thing for any examination is to be clear in the fundamentals. This becomes imperative to score good marks or to crack an examination mock tests are mandatory. These tests are conducted various times in the institutions topic wise and then finally with the entire syllabus. This will thus remove the stress built for the examination. Once you have joined a coaching center your job is not done, you need to start practicing every day. Start referring to the question papers of previous years. You will get an idea as of how they are coming up with questions and twisting them. If you would like to join coaching classes after completing your school, then you should join Best institutes for taking CLAT Coaching in Delhi. Start practicing all the question papers and follow the coaching center practices religiously. Then, CLAT is your cup of tea.
Categorised in: CLAT Exam, Coaching
March 12, 2017 4:39 am
Related Posts
Leave your thoughts