All You Need To Know About CLAT 2017-18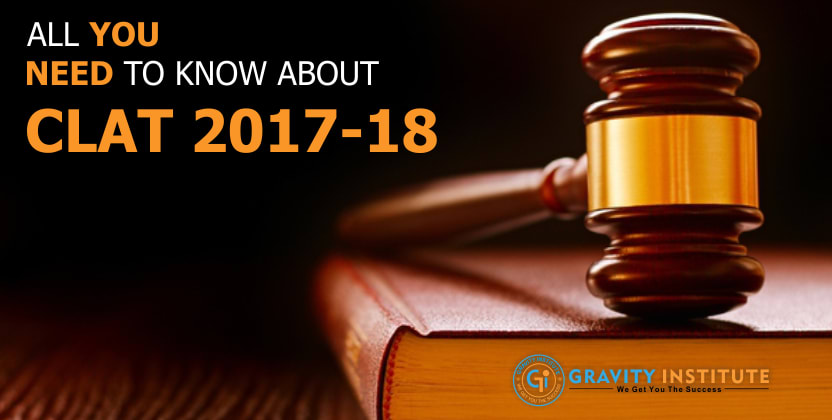 You may have heard about IIT or NIFT or NEET you must be wondering what is CLAT (Common Law Admission Test). It's a national level examination for the students who are perusing law. This is considered to be one of the most difficult exams in India. This exam allows you to study in the best law college in India. And make you a valuable lawyer. And give a boost to your career as a lawyer.
So now you must be wondering who can give this exam
You must be below 20 if you are SC/ST your age bar is 22.
45% should be the marks on class 12th exam for unreserved / OBC/and for especially able candidates. And 40% if you belong from SC/ST
Candidates need to submit the proof of passing the examination otherwise they will lose their seat.
The candidates have to submit their class 12th report card in the admission process.
In the case of same marks, candidates will select on the basis of.
1. Higher marks on aptitude tests
2. Higher age
Syllabus of CLAT
These exams have 200 questions. They are from five different subjects English, General Knowledge Computerized draw of lots.
Current affairs
Elementary Mathematics
Legal aptitude
Logical Reasoning
English comprehension checks English proficiency. You should check your command over English. General knowledge checks your knowledge beyond the books. And legal aptitude and reasoning check your intelligence level.The candidate must read articles, editorials, etc. for enhancing the verbal ability. The Common Law Admission Test exam can be qualified by candidates who are knowledgeable.
Where to do coaching?
Delhi has best coaching institute. There are some best CLAT coaching institutes. You can select any CLAT coaching you like in Delhi. The CLAT coaching institute also plays important role in the CLAT examination because in this exam syllabus is too vast for self-study you need a proper guideline to follow
There are many institutes which provide Best CLAT Coaching in Delhi.
Some fact about CLAT
CLAT is an exam where no syllabus works. It's all about your aptitude and attitude towards dealing with the daily life situation.
People believe that the subject in CLAT (Common Law Admission Test) exam is irrelevant to the actual law subject, but it is not like that the entire subject asked in the examination will help you in every possible way in your academics.
It's a myth that only person with good communication skills can be a lawyer, which is definitely not true it's all about the knowledge.
These are some Best CLAT coaching institute where you can prepare yourself for the entrance of best law colleges in India and you can get the best education and gain a lot of knowledge about the Indian law. Give a kick ass start to your career as a lawyer.

Tags: CLAT Entrance, CLAT Exam


Categorised in: CLAT Exam, Coaching

April 11, 2017 12:01 pm



Related Posts
Leave your thoughts