Tips and Tricks to Crack NDA Entrance Examination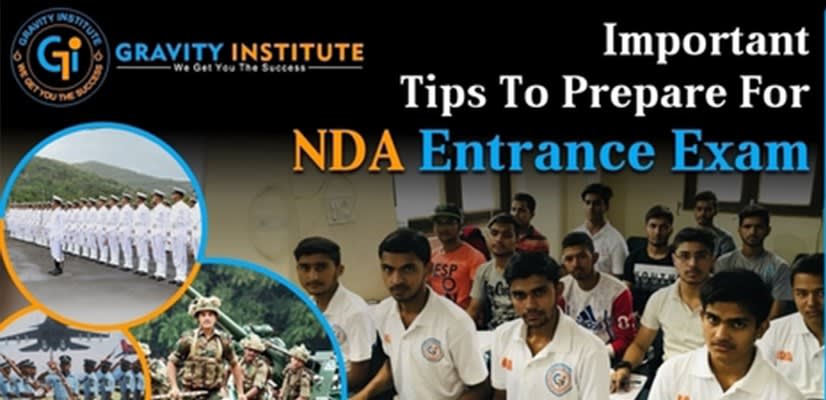 NDA entrance examination is everyone's dream. The uniform and the pride in serving the country is incomparable. Almost every student in the country prepare for NDA entrance exam to make this dream a reality. Honestly, there are no set of methods to crack NDA exam. All you need is discipline and dedication to achieve what you want to achieve. We can't give you a rule of thumb to crack this examination but yes, we can definitely give you directions which will certainly help you in cracking this examination.
Read newspaper on daily basis
Consider reading newspaper on the daily basis. This will improve your current affairs and GK and also help you to build-up vocabulary and improve your language. Various facts about national as well as international news will save your time from reading them from any extra notes.
Solve previous year question papers
Consider solving previous years question papers because it will give you a picture of the blueprint of the question paper as pattern is still the same. It will also work well with your speed and help you to develop your brain to solve question faster.
Time management is a key
When you have lot of preparations to do time management is important. Nothing can replace self-study and you should make time for that. Try mastering the shortcut methods and save time. Don't waste time solving a question that you don't have any idea about.
Beware for negative marking
It happens with some students that they try to attempt every question whether they are sure about answer or not. Leave the questions that you are not quite sure about. To an extent, intelligent guessing can be used. But never attempt wild guessing. It may end up ruining y​_our final score.
Separate strategy for different subjects
You have to make separate strategy for each subject, for example, mathematics needs extra attention as solving questions can take lot of time. Try to learn the shortcuts and tricks to solve questions faster. As long as you don't know the shortcut method, it will for sure take much time and efforts to find the right answer. This often results in waste of time and marks.
Learning history can be challenging as its too lengthy so try to focus on country's history first. Learn various dates and important events.
Be focused
Don't get distracted and train your brain to work more. If you feel unmotivated then relax, do meditation and remember your goal. Don't be limited to small problems, conquer your fears and never lose hope. If you are true to yourself, you will surely achieve your goal. Learn to avoid distractions and challenge yourself by setting new standards to test your abilities. Plan your day ahead to prevent time wastage and increase your productivity. Write down your target each day and check them in the end of the day, this will help you to keep a track of your achievements on daily basis.

Tags: Best NDA Coaching in Delhi, NDA Coaching Classes, NDA Entrance, NDA preparation


Categorised in: NDA Exam, SSB Coaching

March 8, 2019 2:50 am



Related Posts